Marriage Customs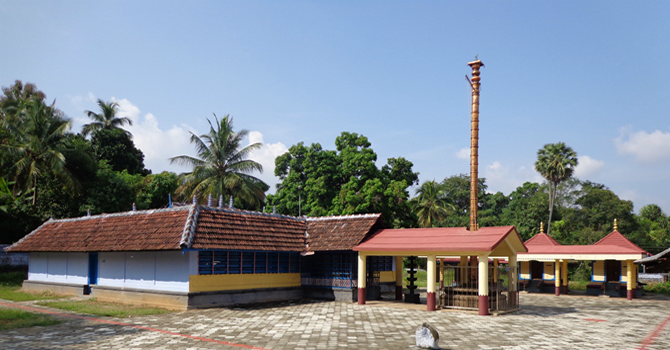 During olden days they had marital relationship with Brahmin families , royal familes of kozhikkode samodiri, cochin,palakkad akathethara , vadakkanchery puzhakkalidam thamburatti madam and with all nair subcaste like menon, pilla, panicker, kurup, nambiar etc.
Mannadiars' marriage process is almost similar to typical South Indian brahmin's marriage events and procedures. The process starts with Nishchayatartham (Ashtamangalyam), the engagement ceremony hosted at Bride's home. the head of family members writes the "Lagna Patrika" specifying the date, time and venue of marriage and this serves as a sort of commitment for both the families .Other customs connected to this function are Jatakam Koottikettal tying the horoscopes of bride & groom together symbolically for the fixation of marriage and Pon veykkal (presenting Gold ornament to bride) by Groom's relatives (normally sister of groom) followed by feast. The Groom's family also sends cosmetics, dresses, a mirror and a basket filled with sweetmeats and fruits to the bride on this occasion.
The marriage ceremony commences with the groom arriving at Brides residence (or Kalyana Mandapa). The groom's aid will hold umbrella till they reach bride's house irrespective of the weather (Kudapidikkal) and Nadhaswaram, treated as sacred music will be accompanied. The groom will be received by a group of girls with tray of flowers, fruits, sweets and oil lamps (Thalappoli). In readiness for the arrival of the groom and his family, the bride's family keeps 'Chandan' (sandalwood paste), 'Kumkum' (vermilion), rose water, sugar candy, garlands and a platter for the 'Aarthi' (traditional welcoming ritual). Bride's younger brother will clean the groom's feet while receiving him to the mandapam (Kaalu kazhukal) and in return he will be rewarded with 'Kacha' (Dress) and Money. Kacha Samarppanam (giving clothes) will also be performed by groom to the relatives (normally eldest members) of both bride and groom and takes blessings from them. Once the procession reaches the marriage venue 'Aarthi' is performed to ward off evil.
The marriage ceremony proceeds with priests chanting mantras and Thalikettu at the Muhurtham specified in lagna patrika — tying the Thali chain in the bride's neck and exchange of garland(Maala Mattal) each other thrice. In the shastras, the exchange of garlands symbolizes their unification, as one soul in two bodies. It is inward acceptance by each of the very fragrance in the other. This is followed by Paanigrahanam (accepting the bride by taking holy vows), Kanya Dhanam (by keeping the hand of the bride into grooms' hand by bride's Uncle or father) and Agni Pradakshinam (after holding the hands mutually by a knot of their small fingers, groom and bride together move around the "Vivaha-homa agni", the sacred fire). After the rituals and Sadhya(Feast) and before Griha Pravesham, there will be Sakunam Kanikkal (showing Good Omen — normally the sight of a lady holding a pot with full of water in it or a five wicked lamp) to both bride and groom and Mangala Aarthi is taken.